Our client from Chile has received her laser hair removal machine BM-100
Author:baishilf Time:2018-08-04 12:00:57
Do you still want to find a professional company to povide good service for your business?
Do you still angry that it costs too much to fix your machine in your local?
If you still have these problems, please contact Bestview, as a serious company, we will help you, like our client Marinaela from Chile, Now she is very happy with our laser hair removal machine and our service.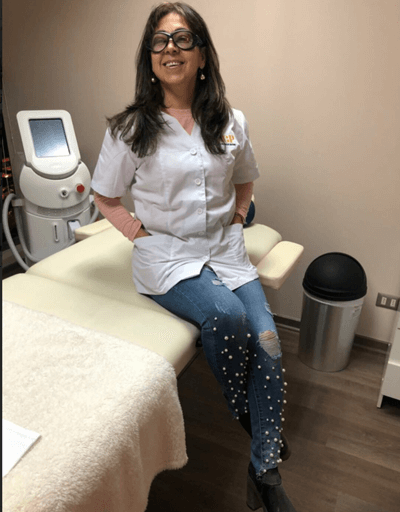 Features:
2, Quick: big spot size 20 x 20 mm2, high effect and quick treatment on big treatment area.
3, Efficiency: 808 nm is in the near infrared spectrum (0.75 ~ 1.50 micron) region, effective to absorb melanin and passes through the dermis to achieve adipose tissue, acting on different area and depth of hair.
4, No pain: sapphire temperature cool -5℃, comfortable to the whole treatment.
Advantages:
1) 12 laser bars from Germany Dilas. Last more than 50.000.000-80.000.000 shots!
2) Micro channel, Peak power is high up to 0-120J/CM2, achieve perfect treatment results!?
3) TEC cooling system, make sure it works continuously for 24 hours, no problem!
4) Large spot size: 20 * 20mm.
5) You can also select the mode for Women / Men, 5 areas: neck, waist, buttock, legs, arms
For us:
1, We are a serious and professional company serving clients speaking spanish.
2, We have 17 engineers, 4 can speak Spanish, when you have any problem, our engineers will help you by phones, videos, whasapp, skypy etc...No need to find your local engineers, can help you save more.
3, We have Spanish manual in detail, you will be taught step by step.
Except
professional laser hair removal machine
, we also have other good machines, for example, SHR hair removal, HIFU, Nd Yag laser, CO2 laser machine etc... If you have an interest, can contact us freely.