Products
HOT PRODUCTS
Contact Us
Add:No.6 Yongxing Road, Yangjin Industrial park, Jinshui District,Zhengzhou,China
Tel:+86 135 2670 5829
Email:
info@laserbestview.com
Skype:+86 135 2670 5829
IPL SHR+Nd yag Laser (BESTVIEW- BW289)
Product Category : Multifunction Equipments
The IPL+SHR+Laser Three-in-One beauty machine rises in response to the different requirements of those who pursue for beauty and the excellence of skin, reaching the purposes of both hair removal and tattoo elimination. At the same time, it saves on beauty expenses, space and time, allowing you to get different beauty experiences and effects at once.
Properties

Working System of SHR+Ndyag Qswitch Laser Machine

:
The pigment content in pathological tissues is a lot more than that in normal ones. So is the temperature increasing degree after light absorption. Taking advantage of this temperature difference, vessels in target area close and pigment begins to decompose without any damage to non-target tissues.
Chemical changes occur to the molecular structure of collagenous and elastic fibers after they're stimulated by light, decomposing, accreting and rearranging so as to restore original elasticity. The thermal interaction produced in the process can reach the effect of removing wrinkles, shrinking pores and whitening skin by strengthening vascular function and improving circulation. Pyrolysis makes hemoglobin absorb a lot of heat in a flash, while selective pyrolysis makes the temperature of follicles rise in no time, which decomposes nutrition group and makes hair fall off naturally.
Adopting light-induced blasting theory, ND.YAG laser can penetrate skin epidermis and finally reach its deep layer within the ultra-pulsed time of microsecond or millisecond grade. In this way, the pigment granules inside of skin can be crushed and then popped out of body immediately or carried away slowly after being swallowed by macro phages. Since laser with specific wavelength is capable of going deep into pigment-diseased tissues, superficial layer and normal skin won't be damaged at all.

Characteristics of SHR+Ndyag Qswitch Laser Machine:
Combined application: Five filters are designed for SHR aiming at six different skin problems, and two probes for Nd:Yag Laser to remove both light and dark coloring matters.
Save space: This system can save much space compared to two separated machines.
High efficiency: The large spot size of 15*50mm (SHR) and 2~8mm (Laser) as well as the maximum frequency of 10HZ makes the treatment process easier and faster.
No side effect: No appearance of the side effect brought by traditional laser treatment.
Adjustable parameters: Remarkable design allows operators to adjust pulse width according to skin colors, applicable functions and treatment areas.
Noninvasive: There won't be any trauma or harm to skin tissues.
Applications of SHR+Ndyag Qswitch Laser (BESTVIEW- BW289)
SHR & IPL:
Hair removal. Acne therapy. Pigmentation therapy. Wrinkle removal. Skin rejuvenation. Vascular therapy.
Laser:
Body tattoo. Eyebrow tattoo. Vascular therapy. Pigmented spots. Birthmark. Onychomy-cosis.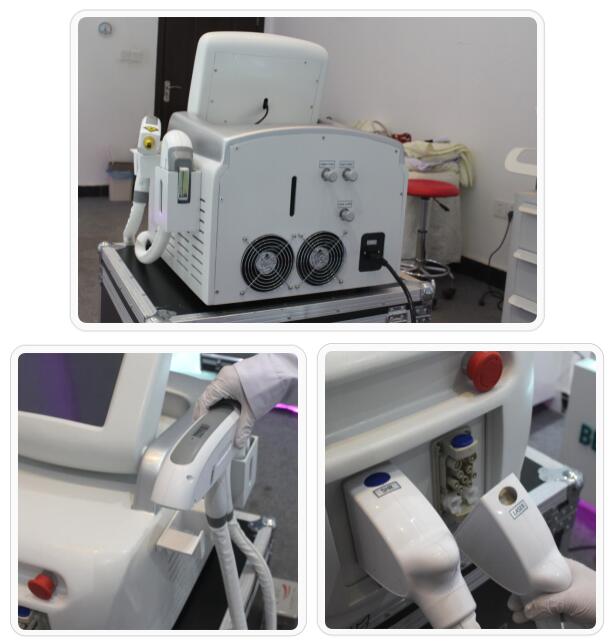 Disclaimer: The effects of Our Users. Specific effect vary from person to person. It can not guarantee 100% of the effect of the treatment.
Parameters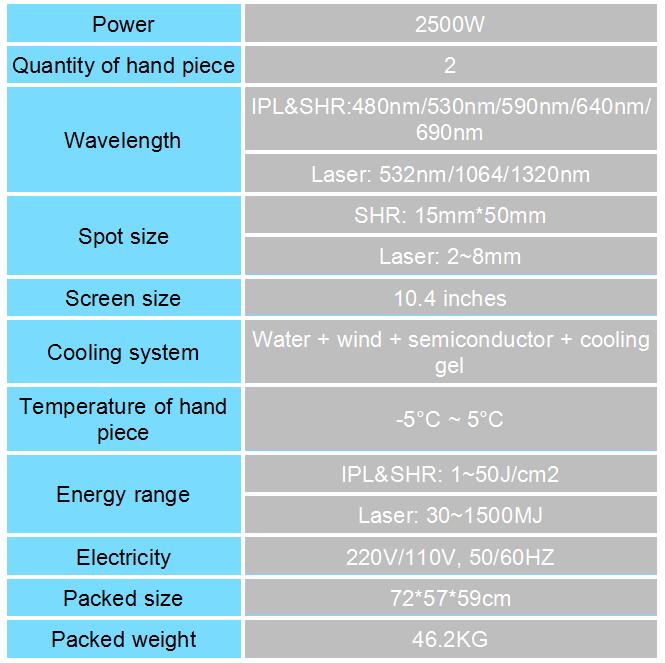 Intended use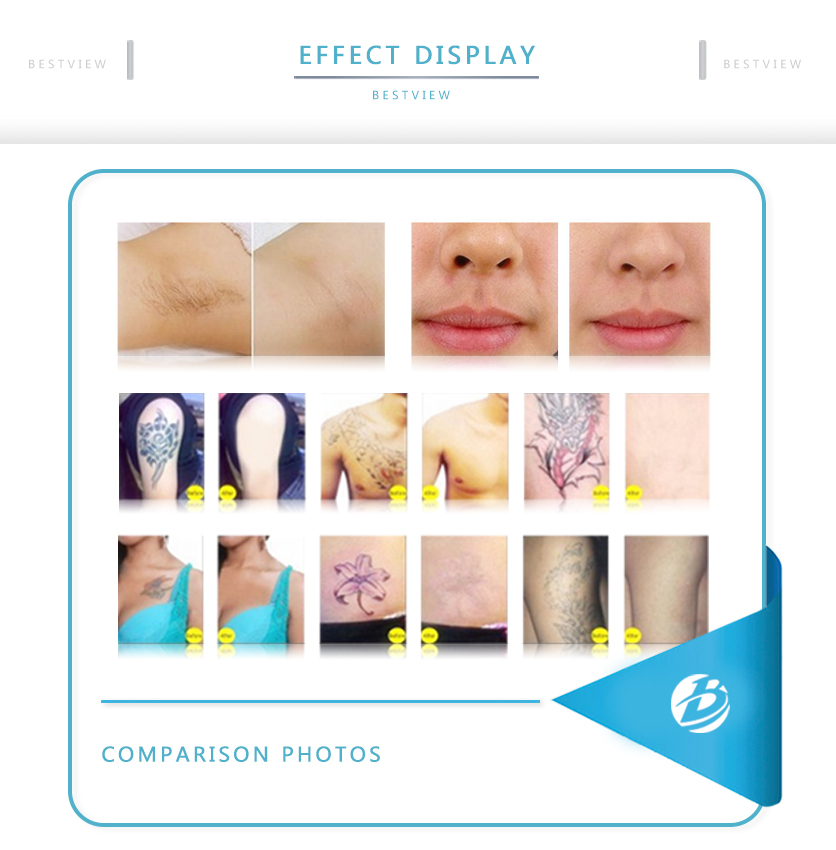 Disclaimer: The effects of Our Users. Specific effect vary from person to person. It can not guarantee 100% of the effect of the treatment.
Inquiry